Twitter Reacts to Blac Chyna Baby Kardashian News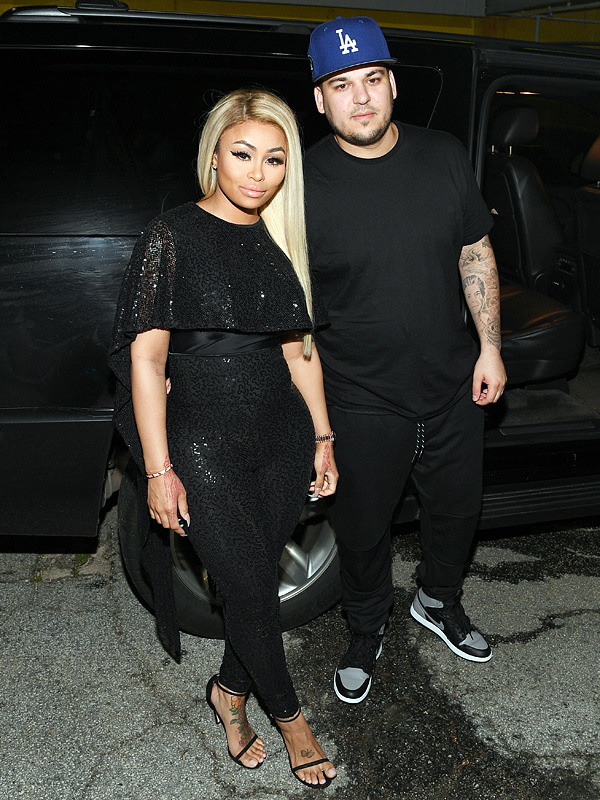 Blac Chyna and her fiance Rob Kardashian are having a baby. People Magazine is reporting that the recently engaged couple have confirmed that they are having a child together. Rob Kardashian is stealing the spotlight from his sister Kim Kardashian today as this new shakes the internet and lights up Twitter and Instagram.
People Magazine reported,
"I can confirm she's pregnant and of course she's happy," the rep tells People.

Both Kardashian, 29, and Chyna, 28, took to Instagram on Friday, sharing an emoji rendering of a pregnant Chyna. Alongside her post, the mom-to-be added baby and party emojis while Kardashian opted for baby and bride emojis.
This is Rob Kardashian's first child and Chyna's second. She shares a 3 year old son named King Cairo with Tyga, Kylie Jenner's boyfriend.
If Tyga and Kylie get married, Tyga would be his son's uncle. Apparently they really like to keep it in the family, just like European royalty.
Who is Blac Chyna?
Angela Renee White (AKA Blac Chyna) is a former stripper and urban model. Her modeling includes features in XXL Magazine and Black Men's magazine. She worked as a stunt double for Nicki Minaj in Kanye West's music video featuring Jay-z, Rick Ross and Nicki Minaj. Chyna used her urban modeling to launch a makeup line called "LASHED by Blac Chyna." She appeared in a Tyga music video and later gave birth to his baby in 2012.
Rob Kardashian began dating her earlier this year which created additional Kim Kardashian drama and headlines. Many are suggesting the couple names the baby Karma Kardashian.
Why is this news?
Chyna and the Kardashians are trending on Twitter. Regardless of what is going on in the world, Kardashian news gets the most attention. Here are a few Twitter reactions to the latest Kardashian news:




Twitter is telling me that Blac Chyna is pregnant and my first thoughf is: Why hasn't jerry springer done a parody of this?

— Jason Pierre Pawl (@I_Exude_Sarcasm) May 6, 2016
Damn! Rob Kardashian & Blac Chyna are already pregnant? ???? That was quick!

— Sizwe Dhlomo (@SizweDhlomo) May 6, 2016
Damn! Rob Kardashian & Blac Chyna are already pregnant? ???? That was quick!

— Sizwe Dhlomo (@SizweDhlomo) May 6, 2016
I feel like at some point along the way Blac Chyna got a hold of a few strands of Beyonce's hair and used them for a spell. I applaud her.

— Saeed Jones (@theferocity) May 6, 2016
My mind trying to figure out the family relationships of the Rob Kardashian – Blac Chyna's new baby pic.twitter.com/tnlhHUACR9

— Maiah Ocando (@MaiahOcando) May 6, 2016

This image sums up the Blac Chyna and Rob Kardashian news: